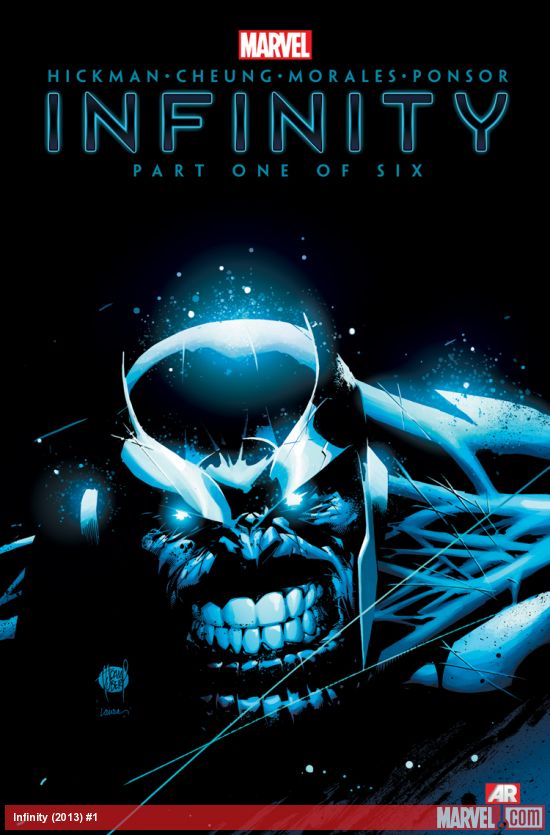 INFINITY (2013) #1
Published: August 14, 2013
Rating: Rated T
Writer:
Jonathan Hickman
Art: Jim Cheung
Cover Artist:

Adam Kubert


Price: $4.99
The over-sized kickoff to the year's most anticipate Blockbuster summer event, changing the way you view the Marvel Universe! • The outbreak of war on two fronts: Earth and Space, with our heroes torn between them. • The world-shattering return of Thanos! • Includes material from FREE COMIC BOOK DAY: INFINITY
---
Hickman has always been criticized that his stories drag in setting the exposition. Subscribers to this criticism will see IFINITY #1 as yet another example. However, for the non-ponytailed, non-forum trolling, casual comic book reader, this first issue of the MAJOR Marvel event is necessary.

Owning a comic book shop I often try and read through the eyes of all-type of comic readers. This event is huge. Without careful exposition and established mise en scene, an event of this magnitude would quickly lose casual and hardcore readers alike.

So if you read it and it felt drawn out, or even a bit confusing, I say hold on to the title. The payoff is going to be worth it.

Story: B
Art: B
Overall: B

PS - Make use of the Marvel AR app. There is a lot of pull-out explanation that will help to establish solid backgrounds for the many areas of the Marvel Universe this book touches.