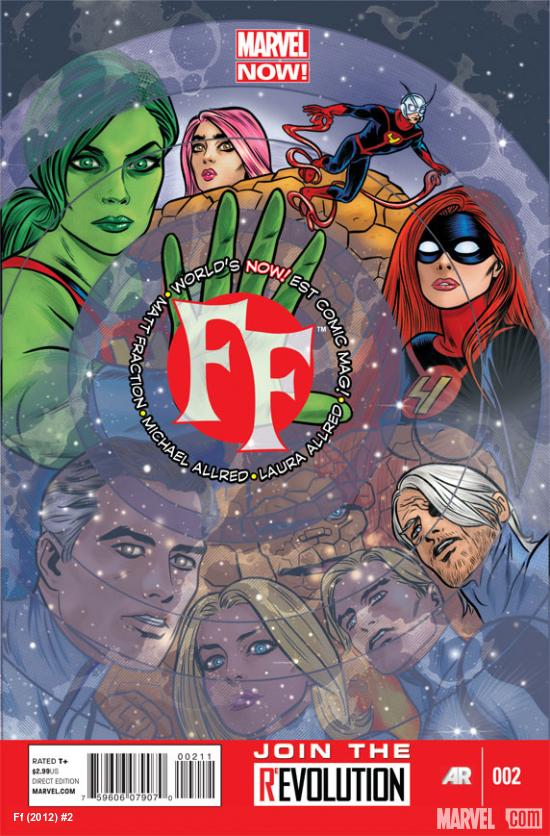 FF (2012) #2
Published: December 19, 2012
Rating: Rated T Writer: Matt Fraction Cover Artist: Mike Allred

Ant-Man! She Hulk! Medusa! And, um -- Ms. Thing? • How does the rest of the Future Foundation react to the new team? • What classic Fantastic Four super-villain can't wait to get their hands on the new FF?
---
There's more going on in this issue than #1. We see a classic villain show his ugly head in defiance of the new FF team, and it's a lot of fun. The book is building, but this is a really good book to have your kids reading. PS I love the non-marvel feel that Mike Allred's art brings to the book
.
Story: B-
Art: B+
Overall Grade: B