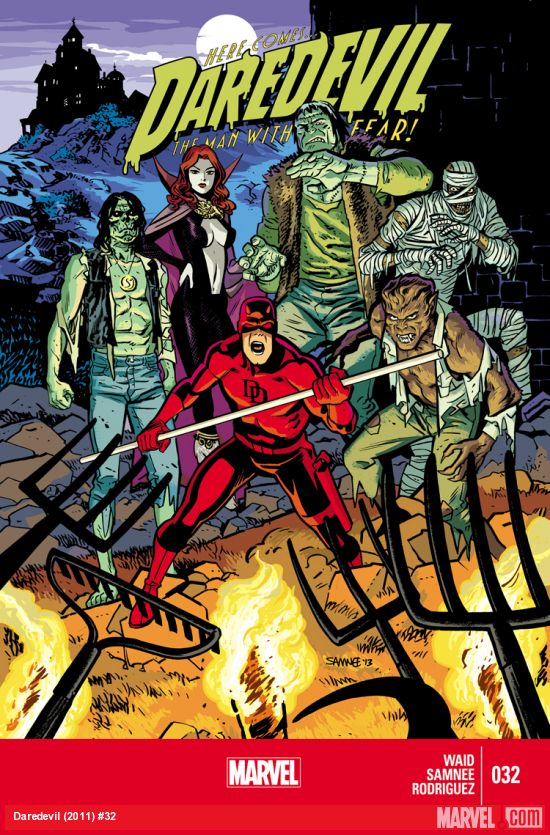 DAREDEVIL (2011) #32
Published: October 23, 2013
Rating: Rated T+
Writer: Mark Waid
Cover Artist: Chris Samnee
Price: $2.99
The Man Without Fear--trapped in a nightmare situation!Something final is building in Daredevil's life--and building fast!
---
Par for the course, another great book. Not as powerful as the previous issue, but still better than almost every other comic on the rack. Getting a glimpse of the way Samnee draws Dr. Strange had be pining for a full-blown Samnee Strange book -or I could at least settle for a Defenders one-shot. Waid wrote some great one-liners, that are going into my list of greatest quotes, ever.

"Justice may be blind, but it isn't deaf." -MM/DD

"He who controls the narrative controls the audience, and you're all the audience, every one of you." -The Jester
Verdict: 4 out of 4 ATOMIC BETA MeV's.
4/4 ATOMIC BETA MeV's